Description
Tizan 2 mg – Generic Zanaflex
What is Zanaflex Generic?
Zanaflex contains Tizanidine to treat muscle spasms or muscle spasticity. It relaxes your muscles, making them less stiff. It is a type of medicine called a muscle relaxant.
Doctors often prescribe it to treat Multiple Sclerosis, Cerebral Palsy, and Spinal Cord Injury. Physical therapists use it to ease pain during physical therapy. Clinical Trials have shown that it is highly effective.
If you have any questions about using it for other reasons, ask your doctor or pharmacist.
Brand Name Drug: Zanaflex
Generic Name : Tizanidine
Manufacturer: Sun Pharma
Dosage of Zanaflex: 2 mg per day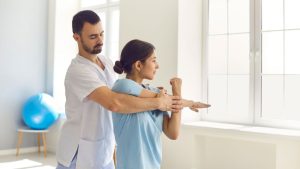 Use for Zanaflex Generic
Administer this drug orally with water, following the instructions on the prescription label. It can be consumed with or without meals. However, ensure you always take it in a consistent manner.
Continue the intake of this medication unless instructed otherwise by your healthcare team. Abrupt discontinuation can lead to severe side effects.
Discuss with your healthcare team about the appropriateness of this medication for children. You may need to take special care.
Individuals above the age of 65 may experience a more intense response and may require a reduced dosage.
Should you suspect an overdose of this medication, promptly get in touch with a poison control center or an emergency medical facility.
Potential Interactions with this Drug
Avoid using this drug in conjunction with any of the following due to possible adverse effects:
Ciprofloxacin
Fluvoxamine
Cough suppressant narcotics
Thiabendazole
Viloxazine
This drug may also have interactions with the following:
These medications include:
Acyclovir
Alcohol
Allergy, cough, and cold antihistamines
Baclofen
Contraceptive pills
Specific medications for anxiety or sleep
Drugs for hypertension, cardiac disorders, arrhythmia like amiodarone, mexiletine, propafenone, verapamil
Antidepressants like amitriptyline, fluoxetine, sertraline
Specific anticonvulsant drugs such as phenobarbital, primidone
Cimetidine
Clonidine
Famotidine
Anesthetics
Guanfacine
Medicines for Insomnia
Medications for cough
Pre-surgery Medications
Methyldopa
Phenothiazines
Narcotic pain medications
Ticlopidine
Zileuton
This is not all possible medicines listed.. Tell your doctor about all the medicines, herbs, non-prescription drugs, and dietary supplements you take. Additionally, let them know if you consume tobacco, alcohol, or engage in illicit drug use. Some things may interact with your medication.
How to take Generic Zanaflex
The Food and Drug Administration notes that you can take it with or without food. Take one tablet with a glass of water.
It is advised to not drink Alcohol while taking Zanaflex or any other brand medicine or Generic drugs. Doing so can cause adverse effects and diminish the benefits.
Precautions
Before taking Generic Zanaflex, inform your Doctor of any the following medical conditions:
Renal disorder
Hepatic disorder
Hypotension
Psychiatric disorder
An uncommon or allergic response to tizanidine, other drugs, food, colorants, or preservatives
Expecting or attempting to conceive
Nursing
Zanaflex side effects
Adverse reactions that need immediate reporting to your healthcare provider:
Hypersensitivity reactions—skin inflammation, pruritus, urticaria, facial edema, lip swelling, tongue enlargement, or throat inflammation
Central nervous system depression—reduced or superficial respiration, breathlessness, feeling light-headed, vertigo, bewilderment, difficulty in maintaining consciousness
Also, if you experience any adverse side effects or they persist call your doctor immediately. Some side effects can be life threatening.
Hallucinations
Liver damage
Upper right abdominal pain, loss of appetite, and feeling sick. Additional symptoms might encompass light-colored stool, dark yellow or brown urine, and a yellowish tint to the skin or eyes. Liver damage can also induce an unusual sense of fatigue or weakness.
Hypotension—experiencing vertigo, sensations of near fainting or lightheadedness, unclear sight
Common side effects of generic Zanaflex that typically don't necessitate medical intervention:
Bowel irregularity
Feeling lightheaded
Sleepiness
Parched mouth
Tiredness
FAQ's
Is Generic zanaflex a controlled substance?
The US Drug Enforcement Agency does not list Tizanidine, the active ingredient, as a Controlled Substance.
Can there be withdrawal symptoms of Zanaflex?
If you suddenly stop taking Zanaflex (generic name: Tizanidine) after long-term use, you may experience withdrawal symptoms. Withdrawal symptoms may include high blood pressure, increased heart rate, tremors, anxiety, and muscle spasms. Talk to your doctor before stopping the medicine. They can help you slowly reduce the dose to avoid withdrawal symptoms.
What to do if you miss a dose?
Skip the missed dose and take the next scheduled dose.
What is the dosage form?
The dose of Tizanidine (Generic Zanaflex) is available in 2 mg tablet and capsules.
Can I take 2 Tizanidine 2 mg tablets at once?
It is recommended to start with 2 mg per dosage. When required your doctor can increase your dosage to 3 tablets per day.
However, you should never take more than 36 mg in a 24 hour period.
Where can you buy Generic Zanaflex online in the United States?
You can buy Tizan 2 mg (Generic Zanaflex) at USA Services Online Pharmacy
Storage
Keep out of the reach of children and store in a cool dry location
See other General Health Products
Information displayed is for information purposes only. Do not ignore or delay seeking medical advice or treatment based on what you see here.